The wolf run is finally here! At 11.15am the Grafton Spa-Tans will setting off across 10k of unknown terrain with many giant obstacles!
For the last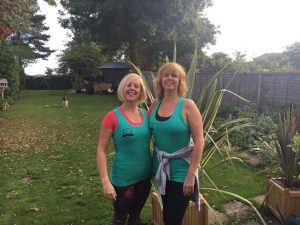 few months 11 pack members have joined together to create the Grafton Spa-Tans. Grafton Spa&Wellness opened last year as an extension to the salon Just4You Beayty&Hair owned by mother and daughter, Kay and Georgina East. They opened the salon in 2006 and always had the dream of having a unique boutique day spa, but sadly Kay was hit with ovarian cancer on 4th September 2012 and sadly lost her fight in Dec 2012.
Georgina pushed the salon forward and through many ups and downs, she opened the spa last September.
Over the years the salon and the team have always raised money for cancer charities but this year after many friends and colleagues have gone through similar unpleasant cancer stories, and working in a mostly women environment you hear a lot!
So this year we are supporting women V cancer and although this is not a cycle ride in an extreme country we are joining together today to raise awareness of this amazing charity and hopefully make a few pennies for them along the way.
Women V Cancer supports ovarian, womb, and cervical cancers.
If you can't spare a few pennies then please get yourself checked and make others aware of the symptoms of these cancers. They are so silent until it's too late, the sooner you know the sooner you can get treatment.
For ovarian cancer Look out for signs such as Pressure or pain in the abdomen, pelvis, back, or legs, A swollen or bloated abdomen, Nausea, indigestion, gas, constipation, or diarrhea, Feeling very tired all the time.
The most common symptom of womb cancer is abnormal bleeding, especially in women who have had their menopause and stopped having periods.
Very early-stage cervical cancer may have no symptoms. This is why it's important to go for your regular cervical screening, so that any early cell changes can be picked up. Common symptoms of cervical cancer can include: bleeding between periods,bleeding after sex,a smelly discharge.
There is more help and symptoms on the McMillan website.